Shotcrete Repairs
It is possible that the properties you are currently staying in are made with shotcrete. Shotcrete is neither an actual item you can buy in stores, nor a product you can hold in your hand. It is a construction process builders use to create surfaces that have high levels of strength and low permeability, by placing concrete.
Find Your Local Foundation Repair Contractors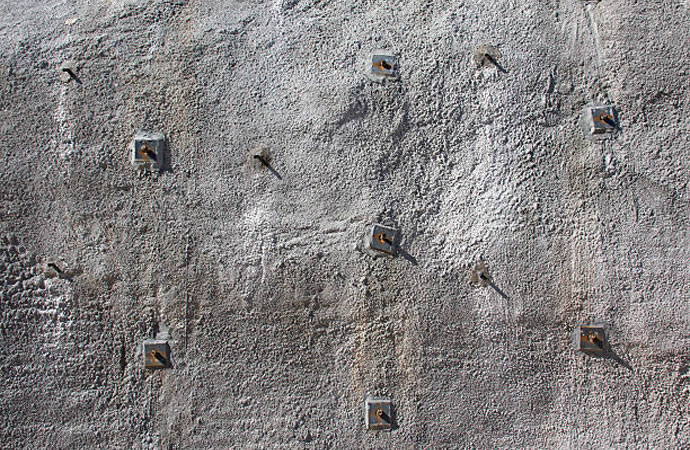 It is no surprise that a number of foundations have been created using this method, for this section, after all, is supposed to keep your buildings from sinking into the ground; and although it is comforting to feel that your foundations are strong enough to withstand any inconvenience, they are not as indestructible as what many people think.
In due time, the shotcrete material will experience damage correlated to cracks and leaks, and when that happens, the structures beneath your properties are not the only ones in trouble. The initial wall damage can crawl up and become visible in your indoor living spaces, plus, with your foundations weak, your properties are slowly sinking into the ground.
Repairing your shotcrete is not a simple or easy fix, and it is highly advised not to perform any do-it-yourself methods. That is why, we, at Foundation Restoration Team, are the perfect individuals to face this kind of disaster with our shotcrete repair services.
Get Professional Shotcrete Repairs Today!
Like what was said earlier, shotcrete cannot be purchased in any type of store. It is a process that requires high-tech equipment, specific materials, and an experienced hand. Our team of professionals can handle any type of foundation disaster, and with the proper method, your shotcrete will look as good as new. By contacting us, not only are you refortifying your foundation's status, but you are creating a safer environment for you and your families. Call us at: 844-406-0505 for a free inspection today! You can also visit our contact site here for further details. Our foundation repair services and the like are available to both commercial and residential properties.