Foundation Stabilization To Correct Foundation Settlement
At Foundation Repair Pros, we highly recommend installing foundation piers to stabilize, repair, and restore a foundation which has been damaged by issues related to foundation settlement and poor supporting soils.
There are several different types of foundation piers; each one is designed to address a different kind of foundation problem. We install three different kinds of foundation piers: push piers, helical piers, and slab piers.
Find Your Local Foundation Repair Contractors
Foundation Helical Piers
Like push piers, helical piers are attached to the foundation by mounting a bracket. Helical piers include rotating blades that are advanced into the soil. Foundation helical piers are straight, steel piers that have helical blades welded to each shaft. This installation is possible from either inside or outside of your foundation.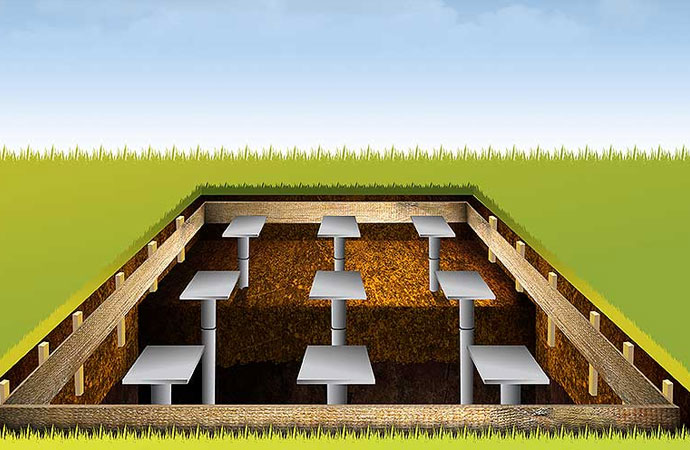 Slab Pier Systems
When the soil beneath a concrete slab shrinks or settles, the slab itself is also likely to settle, often cracking in the process. Slab piers restore stability by connecting the slab to competent soil at greater depth. Foundation slab piers are straight steel piers that extend from stable soils deep below the structure to support brackets directly in contact with the underside of the slab.
We Are The Foundation Repair Experts!
If you'd like to meet with one of our experts for a FREE home inspection, consultation, and written foundation repair quote, contact us today! Our quotes are completely free and offered without any obligation of service.