Slab Settlement Repair Services
Though most structures use metal pillars as the basic material for their foundations, today's modern homes are fitted with concrete slabs. A lot of homeowners are beginning to choose this material over the traditional one because besides being able to keep the floors from sinking underground, concrete slabs come with its own set of unique benefits:
Regulates indoor temperatures
Resistant to termites
More durable than most foundation types
Improves a home's acoustics
Comes in various styles
However, although concrete slabs are stronger than the common foundation material, it still does not mean that it can avoid all damages. Depending on the severity of the situation, concrete slabs can develop problems which cannot be dealt with through do-it-yourself and/or home methods. One of which is slab settlement.
What Causes Concrete Slabs to Settle?
The usual suspect, that causes concrete slabs to settle, is soil. The texture of soil changes depending on the environment outdoors. When it's too hot it gets hard, but when it begins raining excessively, it becomes soft and muddy – making it more difficult for the slab to find balance. If the soil continues to shrink and expand, the concrete slab will not have enough time to adjust with the growing or shrinking spaces. In time, it will weaken, and once that happens, the building it is trying to uphold will begin sinking.
Find Your Local Foundation Repair Contractors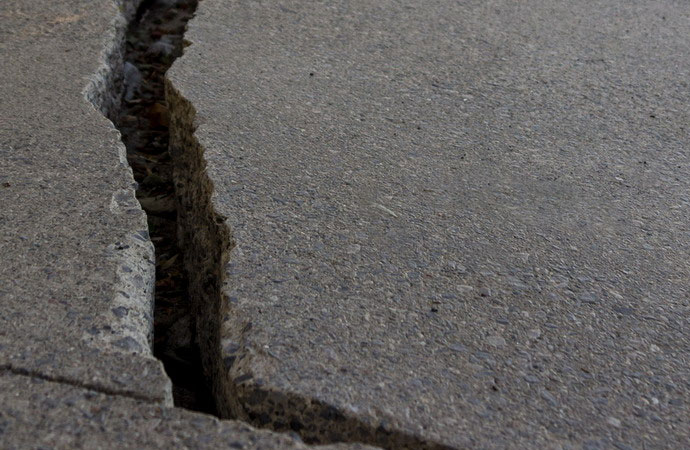 Kinds of Slab Settlement Damages
If you suspect that your concrete slabs are damaged, you may want to look for these specific signs:
Sloping floors
Cracks found in the concrete floor, tile, and the separation in hardwood flooring
Spaces begin to immerge between the base board, partition walls, and floor slabs
Cracks in sheet rocks that are above interior doors
Doors sticking to the wall
Contact Foundation Repair Pros Today and Have Your Slab Settlements Repaired the Right Way
Prolonging slab settlement will damage your building's foundation even further and the best way to solve this process is to have it repaired immediately. However, choosing a reliable company to do the job can be difficult – especially if the damage is severe or if there is a specific area you want to have repaired. We, at Foundation Repair Pros, are the people you need. With the help of our professionally trained workers, state-of-the-art equipment, and perfectly executed methods, repairing your foundation will be no problem at all! Experience the benefits of having our foundations repaired today, and call us at 844-406-0505. You may also visit our contact page, if you wish to know more.