Property Damage Prevention in Your Area
It pays to do all you can to minimize the potential flood damage to your property and interruption to your business. The professionals of My Foundation Repair Pros provide the best & most comprehensive property damage prevention services in your area. Let our network of professional, independently owned foundation and structural contractors help you in your hour of need. When you need our help, give us a call at 844-406-0505 for more information or you can click here to make an appointment today!
Property Damage Prevention from Flooding
Be aware of weather warnings and the likelihood of flooding to your property and surrounding area. If you're in a flood risk area or are concerned about the flood, the following actions can help reduce the degree of flood damage to your property:
Air brick covers or water-resistant air bricks help stop water from entering the wall. Speak to an expert to find out what solution is best for your property.
On the ground floor concrete with a damp-proof membrane or ceramic tiles are more ideal than wooden floors or carpets. Rugs are also better than fitted carpets in this instance as they can easily be moved if there's a flood warning.
Ensure that the skirting boards are varnished or water-resistant.
You may also be able to improve the flood resistance of internal wall surfaces. There are several measures you can take depending on the type of wall and surface finish. It's best to speak to an expert to find out the best solution for your property.
Raise the threshold and fit synthetic, waxed, or varnished doors and windows that will resist floodwater.
If you don't have time to fit flood-resistant doors and windows before a flood, you can fit flood boards instead.
Non-return valves should be fitted to all drains and pipes.
Sandbags are the most effective way of steadying the flow of oncoming water. It's worth having these to hand at the property if you live in a flood risk area, or at least knowing where you can get sandbags nearby. Local councils will often have a store of these to supply, but the quicker you can request them the likelier they'll be available.
Find Your Local Foundation Repair Contractors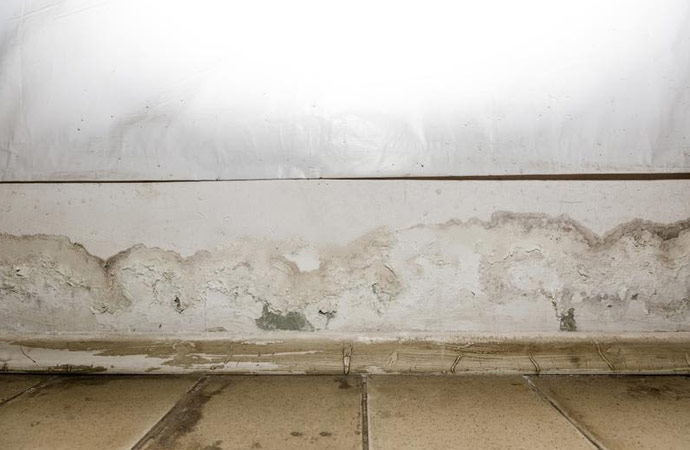 Protect Your Foundation Before Flooding Occurs
Great floods and unexpected water levels will always be a concern for homeowners, especially those with foundations, as there is only so much we can do once Mother Nature has set its course.
However, your foundation should not be leaking and wet every time it rains. If this is a problem that you are experiencing, there are things that you can do to protect your underground man cave, gym, theater, or a storage area. Taking the right precautions can save you money, time, and headaches in the future, and it may even help protect against large, unforeseen natural disasters.
Contact My Foundation Repair Pro in order to make sure your foundation is completely protected and ready to face flooding.
Why Choose My Foundation Repair Pros?
My Foundation Repair Pros screens and provides professionals who specialize in foundation waterproofing, crawl space repair, crack repair, finishing, sump pumps, and other foundation issues. These are local companies who have shown a track record of helping homeowners like you, make the basements dry and safe. Whether you have a finished or unfinished basement, we can provide the appropriate professional help in your area, to solve your foundation issues. Contact us today or call us at 844-406-0505 to know further details.