Support Post Deck Pier Installations by the Foundation Repair Pros
Owners that have decks installed in their homes, are quite familiar with its amazing benefits. This additional space gives the exterior of any building a unique appearance, and at the same time, provide property owners another place to relax and unwind under the sun. To properly enjoy this area however, it needs to always stand firm. On the contrary, most decks experience damages that are usually caused by their brittle, flimsy, and soft bases, which sadly, lcauses them to break.
If by any chance your home's decks are experiencing any problems, it is wise not to ignore them. Over time, these damages will completely weaken your deck's overall structure, leading it to fall apart and crumble under one's footing – which could lead to numerous accidents and injuries.
The best way to strengthen these areas is to fit them with piers.
What is an Support Post Deck Pier?
Normally, when a deck is about to be installed, workers pour concrete to create the standard piers. However, over the years, this method does not work well on most structures, because sometimes, homeowners face certain problems which includes:
Not being able to repair the damage during the colder months
Construction delays because the concrete is still wet
When the pier has been mistakenly installed off the layout grid
If you are having difficulty dealing with any problems connoted with your decks, then we, at Foundation Repair Pros, suggests that your try the SupportPost Deck Pier.
Find Your Local Foundation Repair Contractors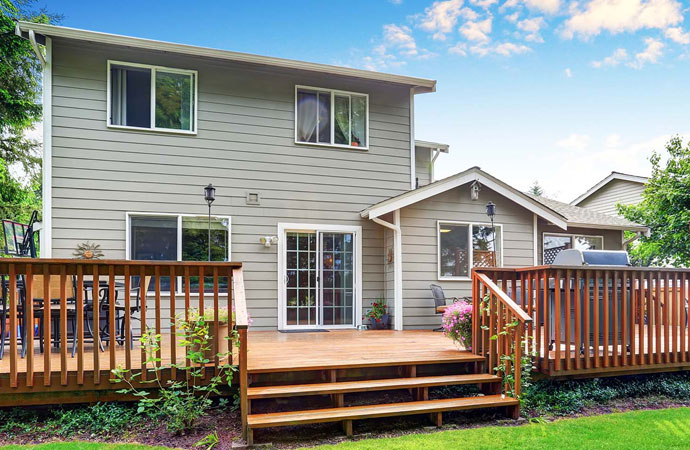 More popularly known as, helical piers, this installment will give your decks the support they need. It is made out of 100% steel and they can be installed under any weather. Plus, if you choose this method, excavation is not required. Other benefits include:
Portable equipment
Long lifespan
Resistant to corrosion
Quick and clean installation
And can be installed in various small structures which includes: sunrooms, porches, sheds, mobile homes, and pavilions.
Contact the Foundation Repair Pros for all your Deck Pier Needs!
We, at the Foundation Repair Pros, offer professional services, in an affordable price. Besides installing the SupportPost Deck Pier for your decks, we also offer the following home repairs:
Our company's network of independently owned foundation and structural repair contractors will be more than happy to help you solve all your structural damages. If you are interested in hiring our services, give us a call at: 844-406-0505 or visit our contact page here, and we will inspect your properties free of charge!