Keep Your Yard in Good Shape
Heavy spring rains and the winter thaw can leave you with excess water pooling in your yard. This could cause foundation problems because water pooling around the foundation will eventually seep into your basement and cause water damage to your structure. The professional contractors of My Foundation Repair Pros provide superior waterproofing services to keep your yard and your home in top condition on a year-round basis. Let our network of professional, independently owned foundation and structural contractors help you in your hour of need. When you need our help, give us a call at 844-406-0505 for more information or you can click here to make an appointment today!
Solution for Excess Water in Your Yard
The experts of My Foundation Repair Pro can come and inspect your home and yard and offer the best solutions to help with the water pooling in your yard. We can install a surface drainage system around your home. This system includes:
Gutters
Downspouts
Grading and slope of the landscaping
Drainage ditches
Channel drains
Catch basins
Water collection
We will check your home and make sure the gutters and downspouts are the right sizes. Uneven surface grading can result in the pooling of water in your yard. This can be fixed by grading to an even slope.
Find Your Local Foundation Repair Contractors
Foundation Waterproofing by My Foundation Repair Pros
My Foundation Repair Pros offers exterior waterproofing and drainage system for your home. Our exterior waterproofing system consists of: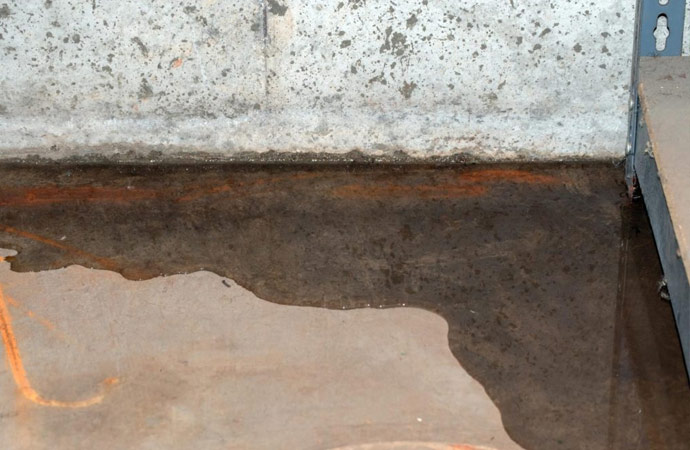 Waterproofing membrane- The waterproofing membrane combines the durability of asphalt with the elasticity of rubber to provide a barrier against water leaks. This membrane is rolled or sprayed onto the foundation to stop water from entering.
Dimple drainage board- The dimple drainage board is a prefabricated product that consists of a solid, formed, three-dimensional core covered with a geotextile filter fabric bonded to the dimple side of the core.
4″ perforated drain pipe and 4″ drain pipe fittings- The ECP drain pipe is installed along the exterior of the home that leads to the sump pump.
Earth Contact Products (ECP) sump basin- It collects water from around foundations and a sump pump activates to move the water away from the foundation.
Combination primary/backup sump pump- They have a high pumping capacity and are designed to be the most energy-efficient and longest-lasting sump pump on the market.
Sump pump discharge freeze guard- The sump pump freeze guard prevents the water that is being discharged away from the home, from freezing.
Why Choose My Foundation Repair Pros?
My Foundation Repair Pros screens and provides professionals who specialize in foundation waterproofing, crawl space repair, crack repair, finishing, sump pumps, and other foundation issues. These are local companies who have shown a track record of helping homeowners like you, make the basements dry and safe. Whether you have a finished or unfinished basement, we can provide the appropriate professional help in your area, to solve your foundation issues. Contact us today or call us at 844-406-0505 to know further details.