Horizontal Cracks Repair Service
Horizontal cracks that you see across your wall could be one of the most dangerous cracks that your house may face. This may mean that the integrity of the foundation of your home may have been compromised. Horizontal cracks could occur due to water pressure, spill movement, etc., and may interfere with the integrity of your foundation. This dangerous crack may get extremely serious and ultimately cause the foundation to collapse.
Trust My Foundation pros for your horizontal crack issues. We will send trained and efficient contractors on your way who will inspect and repair the cracks of your foundation. They will walk you through the whole process and explain things for you to understand better. Contact us today at 844-406-0505q to book your service.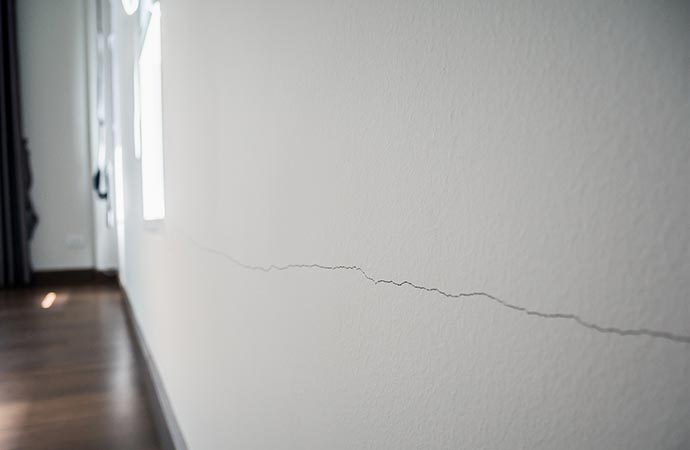 Causes of Horizontal Cracks
There could be numerous reasons behind a horizontal foundation crack. The causes of horizontal cracking may depend on the structure of your property, construction type of the property, surrounding areas or location, etc.
Most horizontal cracks happen due to excessive water pressure besides soil movement. These can create significant stress on your foundation and create horizontal cracks.
One of the most dangerous types of horizontal cracks is horizontal cracks in the foundation slab. This crack can ruin the slab, and ultimately the slab may collapse or break.
Cracks in concrete or brick walls may happen for a lot of reasons. Subsidence or foundation movement is one of the most severe cases. Sometimes there are changes in the ground condition which makes the foundation shift. All these can create horizontal cracks.
Find Your Local Foundation Repair Contractors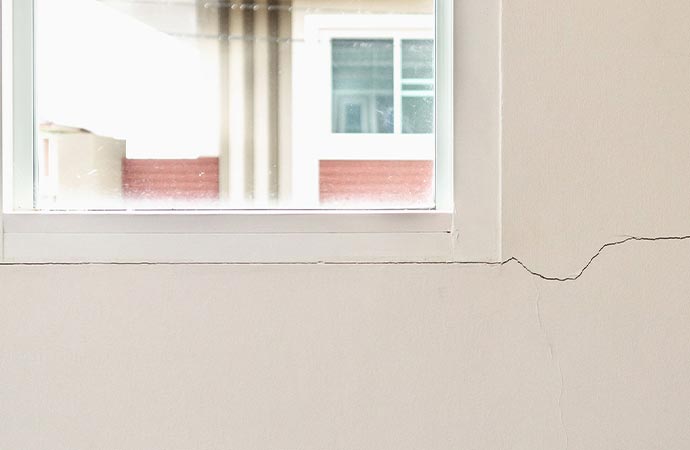 The Severity of Your Foundation Crack
The severity of your foundation crack depends on its size. Cracks less than 0.1 mm are generally harmless and negligible. Cracks up to 1 mm are easily repairable. Cracks widths which are not more than 5mm are also repairable and can be filled quickly. But if the crack is 5-15 mm, it needs minor remedial work.
15-25 mm cracks are huge cracks and need breaking out and replacing sections of the walls. Cracks that are more than 25mm need major repair work, and it also depends on the number of cracks.