Foundation Repair to Fill the Void Under a Concrete Slab
One of the costliest foundation repairs is to fill the void under a concrete slab. These voids can compromise the structural integrity of foundation slabs, resulting in unpleasant and dangerous cracks and breaks in the building's walls and floors. Cracks in walls, ceilings, and floors may cause downtime in commercial buildings and are early symptoms of foundation issues.
When you need an effective foundation repair service, you can simply turn to Foundation Repair Pros' experienced and talented contractors. Click here to find a local contractor in your area now, or you may also find one by calling us at 844-406-0505.
Causes of Void Under a Concrete Slab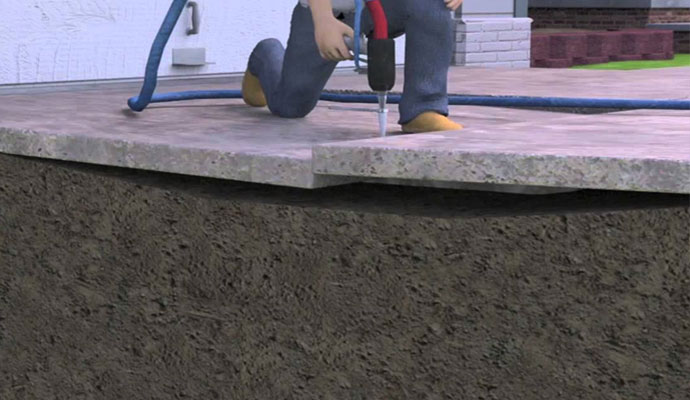 Voids under concrete must not be overlooked at any cost. It is critical to pay close attention to the concrete to detect these voids. Concrete repair may be required because concrete cracks or voids are not something you want on your property, whether a home or a company.
There are many reasons that contribute to void under a concrete slab:
There is an increased risk of topsoil erosion if suitable drainage measures are not taken around slab foundations. Foundation soil will be lost due to a lack of drain channels and inadequate slope. Under concrete slab foundations, voids are commonly formed due to this.
Voids are sometimes caused by faulty plumbing. Further soil erosion will result from the collection of water spilling from damaged pipes beneath building structures.
Voids form under concrete slabs due to soil settlement and consolidation. The erosive tendency of improperly drained water exacerbates these two processes.
Find Your Local Foundation Repair Contractors