Medical Facilities for Structural Repair through My Foundation Repair Pro
The medical facilities face difficulty in providing the best possible treatment for patients while dealing with a shortage of competent staff and resources. Medical facility administrators face significant challenges due to restricted time, resources, and financing. When it comes to maintenance, saving expenditures, maximizing patient safety, and keeping to strict building requirements are important.
My Foundation Repair Pros has been helping medical facility professionals nationwide manage the maintenance and repair of hospitals or medical centers. Our foundation repair management solutions have the right company to deliver cost-effective results that improve the longevity of your building, connecting areas, parking lots, comply with safety codes to create a clear path for travel, and save valuable time.
When you need our help, please give us a call at 844-406-0505 to connect our local contractors.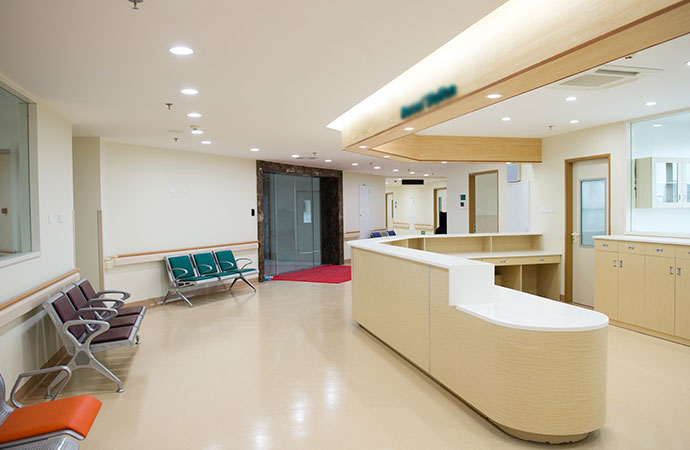 Get the Superior Foundation Repair Service for Medical Facilities
Foundation flaws can result in significant harm to the structure for which they were built to support. Hospitals and medical buildings with crumbling foundations may suffer from broken walls, ceilings, uneven floors, and misaligned windows and doors, among other issues. These can escalate into major safety concerns for hospital patients, personnel, and visitors. Additionally, the longer a building's foundation repairs are neglected, the greater the likelihood of significant structural damage and liability risk.
Hospital and medical facility property managers may rely on the local contractors of My Foundation Repair Pro for superior foundation repair services. We achieve outstanding restoration results by providing a comprehensive range of restoration contractors for foundation repair options for medical facilities and hospitals constructed on concrete slabs or raised building foundations.
Find Your Local Foundation Repair Contractors
Why Choose Us for Foundation Repair? We Offer Comprehensive Medical Facilities
We provide a variety of modern work approaches for foundation repair in specific locations and tiny areas of concern, as well as for total foundation restoration of hospitals, clinics, and medical institutions. My Foundation Repair Pro is a network of professional restoration contractors who serve people in need of help all over the country. We specialize in bringing medical facilities back to normal after they're affected by both natural and man-made disasters.
Our local contractors will restore both concrete slabs and elevated foundations swiftly and effectively. Additionally, they also repair level broken and uneven concrete walkways, sidewalks, and entryways, returning their beauty and function to their original state. We can also assist you if the hospital or medical facility you assist in managing requires building leveling, raising, or elevation alterations. Additionally, we help you with our expert companies to fix tunneling and drainage systems, as well as under-slab plumbing. Following a site examination, we can explore batching repairs to expedite the facility's rehabilitation.
Apart from Medical Facilities, we offer services for educational institutions, hotels, restaurants, churches, apartments, retail stores, gym and fitness centers, and many more! We also have great network of services for settlement repair, push pier system, helical pier system, bucking walls, basement floor settlement, crawl space support, and more!
Please call us today at 844-406-0505 or click here to contact our local contractors.