Mold in Basement & Crawlspace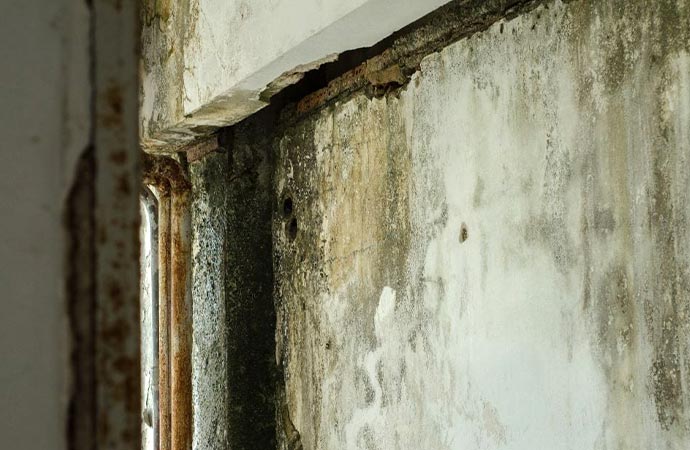 If your basement or crawlspace is having mold, it is a sign of excessive moisture, also known as humidity or water vapor, being present down there. This presence of mold, if not taken care of as soon as possible, can cause structural and health damage. As the mold spreads all over, the surface molds grow on start to be damaged, weakening the basement or crawlspace walls and ceilings and threatening the integrity of the structure. In addition to that, the foul odor caused by the mold and the spores in the air can trigger respiratory infections and headaches over time. Hence it is very important to remove mold from your house or office basement and crawlspace.
The experts of My Foundation Repair Pros are both skilled and fully equipped to assist you in removing and preventing mold from your residential or commercial property. Contact us through 844-406-0505 and find our mold experts in your area.
How to Prevent Mold Infestation
For molds to grow, humidity, oxygen, a wooden or wood-made surface, and a temperature between 40 degrees and 100 degrees F are needed. Among these, humidity is the most important factor as it is the only part of mold growth that you can control and without it, mold cannot grow even if the other three elements are present. Therefore if you want to prevent mold growth, you have to prevent humidity from entering the premises or keep the percentage of humidity in control.
Find Your Local Foundation Repair Contractors
Why Choose My Foundation Repair Pros for Mold Remediation?
My Foundation Repair Pros inspects thoroughly and provides professionals who specialize in mold remediation. These are local companies who have shown a track record of helping homeowners like you, make the basements and crawlspaces dry and safe.
let it be a finished or unfinished basement and crawlspace, we can provide suitable and budget-friendly professional help in your area, to solve your mold issues. Contact us today or call us at 844-406-0505 to know further details.