Leaning Chimney Repair Services in Your Area
A chimney that is leaning and separating from your home is an indication that deeper issues are present. Although not every situation is the same, a leaning chimney is a common sign that your home is suffering from some sort of foundation or structural settlement and should be evaluated by a trained foundation repair contractor. Contact My Foundation Repair Pro to have the most reliable leaning chimney repair services in your area.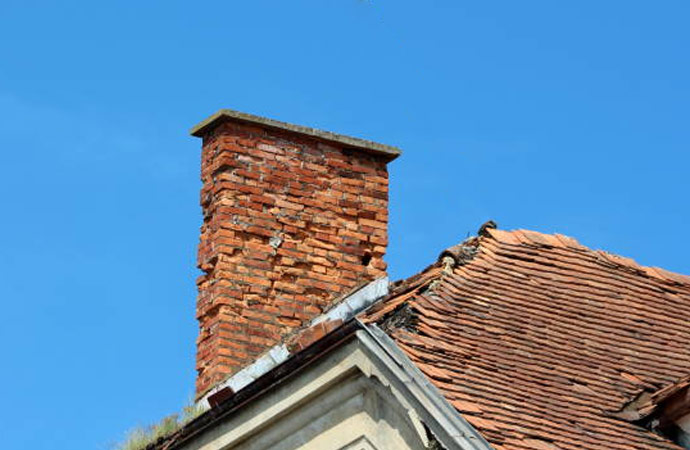 Causes of a Leaning Chimney
There are many reasons why a chimney may lean away from a house. While these causes vary, chimney separation should be taken seriously and an evaluation should be performed so the problem can be properly determined. The most common causes behind a leaning chimney are:
Shallow or inferior footings
Insufficient drainage or water management
Poorly compacted or inferior soils underneath the chimney
Find Your Local Foundation Repair Contractors
Leaning Chimney Repairing by My Foundation Repair Pro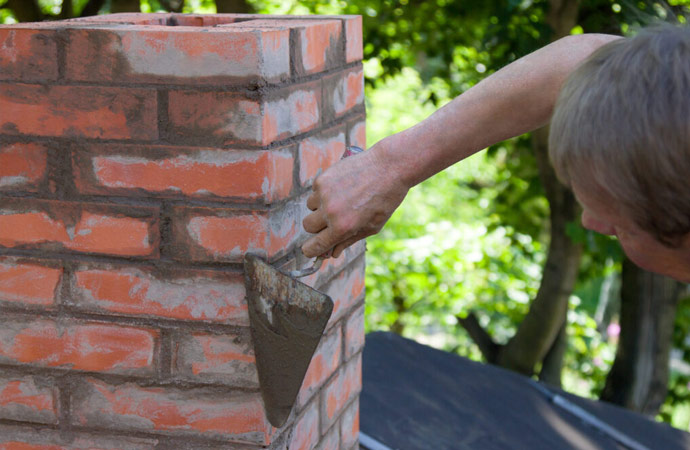 When a chimney is installed along an exterior wall, the exterior portion of the brick has a solid anchor to the home. When the part of the chimney above the roofline is situated on top of the roof decking, however, problems often arise. Over the long term, the rafters and wood under the bricks on the roof deck can begin to sag, causing the chimney to lean in over the house.
Our professionals apply a cost-effective approach to this common problem. The technique is sanctioned by structural engineers, and it provides a solution that stands the test of time. The way the professional contractors of My Foundation Repair Pro address a leaning chimney caused by a roof decking problem is to start out by installing bracing on the interior and exterior of the chimney chase. Using adjustable threaded rigging, pressure is applied to bring the chimney back into alignment.
Additional, permanent reinforcements are added to the structure, improving the structural integrity of the chimney from top to bottom. Other needed steps include reinforcing the roof deck and, as needed, repairing or replacing the flashing. Once the chimney is properly adjusted, professional tuck-pointing work is done, in order to repair deterioration in the mortar or masonry.
Why Choose My Foundation Repair Pro?
My Foundation Repair Pro screens and provides professionals who specialize in foundation waterproofing, crawl space repair, crack repair, finishing, sump pumps, and other foundation issues. These are local companies who have shown a track record of helping homeowners like you, make the basements dry and safe. Whether you have a finished or unfinished basement, we can provide the appropriate professional help in your area, to solve your foundation issues. Contact us today or call us at 844-406-0505 to know further details.