Gapping or Separation of Exterior Trim
If you start noticing the floor separating from the baseboard or you've started to find gaps in the exterior trim, keep finding to get more information about the issue. Because it is important to repair this to avoid further damage.
At My Foundation Repair Pros, our expert network will provide you with a permanent way to remedy your foundation issues. We are a network of privately owned foundation repair contractors who are seasoned and dedicated to offering the best level of expertise and customer care to the industry. You can count on our company for getting the best repairing service for any kind of foundation damage. Find your local contractor here, or call us at 844-406-0505 to reach us.
Separation of Exterior Trim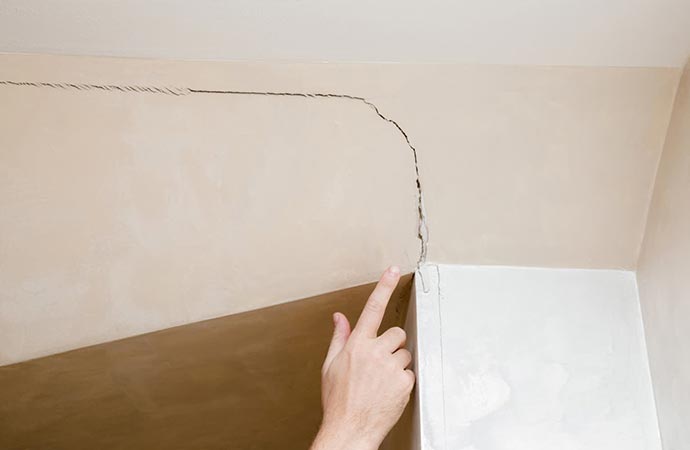 There is a problem when the exterior trim separates from the foundation. The boards lose their original position and fall off the wall as the brick or outer wall moves. There are several explanations for this shift. A foundation might dry up if it doesn't get enough water, causing bricks to fall out. The roots of trees that surround the land can absorb some of the rainfall. Thermal expansion can also lead to cracks. The bricks expand in the summer and contract in the winter in this area.
Find Your Local Foundation Repair Contractors
Trust Us for Preventing Gaps in Exterior Trim
The Foundation Repair Pros network members are pre-qualified and when you schedule your free estimate appointment, you can be confident that you will meet with a highly-skilled, ethical contractor that will provide you with a cost-effective repair that will fix your problem the first time, every time. If you detect this type of foundation damage such as gapping or separation at your home's exterior trim, you should have it repaired as quickly as possible before your home's structural integrity is compromised. Find your local contractor right now!