Common Foundation Problems in the Winter
Winter means snow, ice, and sleet everywhere we look. Snow can wreak havoc on our roofs, siding, and foundation. No one wants a wet basement. That is why it is important to know about the common foundation problems experienced in winter.
Freezing temperatures cause damage to everything- even materials we tend to view as permanent. These include the materials that we depend on to keep us safe and comfortable in bad weather; wood beams can rot, nails can rust, and concrete can decay. Contact only an expert like My Foundation Repair Pros for any kind of foundation problem happening in winter.
Foundation Problems in Winter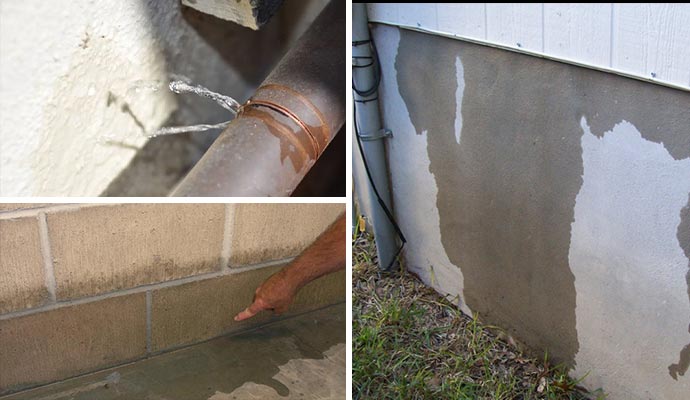 You know your home has some foundation problems when you spot these signs or symptoms:
Doors that don't have issues begin to jam or fail to latch
Windows that are perfectly fine suddenly get stuck or won't completely close
Cracks appear over doorways, windows, and areas where the wall meets the ceiling
Cracks appear in ceramic or vinyl tiles that are installed over concrete floors
These problems are caused by water or moisture that may come through the following:
Freezing pipes

Freezing temperatures can cause water pipes to become frozen and crack, resulting in leaks. Frozen pipes can leak as much as 250 gallons of water per day as a minimum.

Frost heaves

The ice lenses that form in the ground on account of freezing temperatures cause the frozen ground to move. The ground also moves when the ice lenses thaw in warmer temperatures. The frost damages the pavement in this way.

Shifts in the ground

The varying winter temperatures cause moisture to freeze and thaw. This process of freezing and thawing causes the ground to shift between four to eight inches. The changes in the ground, as well as the varying water and soil conditions, can cause cracks in the foundation's structure.
Why Choose My Foundation Repair Pros?
My Foundation Repair Pros screens and provides professionals who specialize in foundation waterproofing, crawl space repair, crack repair, finishing, sump pumps, and other foundation issues. We have a team of local professionals with their own track record of successfully helping homeowners like you, make the foundation of your home dry and safe. Whether you have a finished or unfinished foundation, we can provide the appropriate professional help in your area, to solve your problems. Contact us today or call us at 844-406-0505 to know further details.