Load Bearing Wall Construction Services in My Area
In load-bearing walls, live and dead loads are transferred to the ground through designed walls and foundations. My Foundation Repair Pros provides the most efficient load-bearing wall construction services in your area.
What is a Load Bearing Wall?
A load-bearing wall or bearing wall is a wall that is an active structural element of a building, which holds the weight of the elements above it, by conducting its weight to a foundation structure below it. Load-bearing walls are one of the earliest forms of construction. The most commonly used materials for constructing load-bearing walls in massive buildings are concrete, blocks, or brick.
Find Your Local Foundation Repair Contractors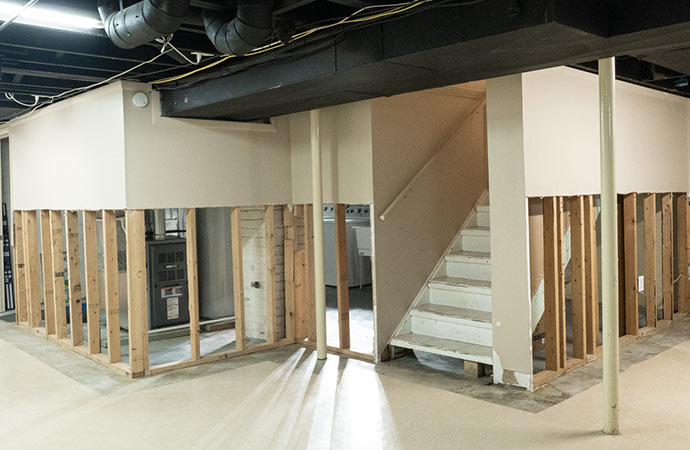 Purposes of a Load Bearing Wall
A load-bearing wall carries a load of the structure from the roof and upper flooring transfers to the foundation or other suitable frame members.
It can assist structural members such as beams, slabs, and walls on flooring above.
These walls also carry their own weight.
This wall is normally stacked on each flooring.
These walls can be used as an interior or exterior walls.
Such walls will usually be perpendicular to the floor joist or ridge.
Advantages of a Load Bearing Wall
It is good and inexpensive for building less than 2 floors of construction because bricks are cheaper.
Also, fire-resistant as rebars in RCC may fail by melting in the fire.
It has a thick brick wall which gives the walls more weather resistance, noise protection.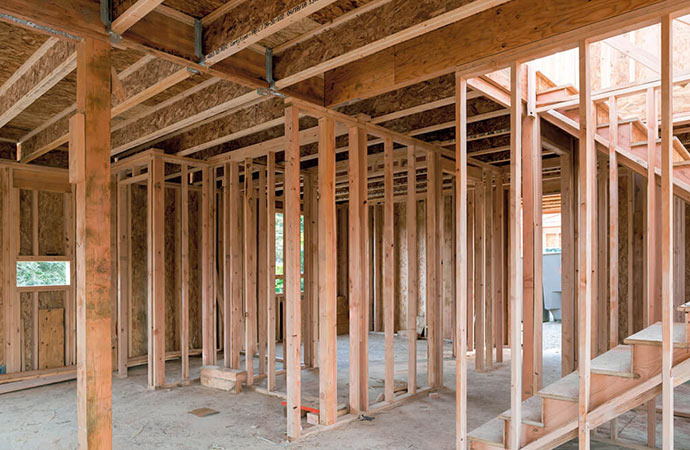 Disadvantages of a Load Bearing Wall
Brick foundations require a large foundation area as compared to RCC framed structures because the load-carrying capacity of brick is much lower than that of RCC.
The load-bearing structure is poor in resistance to earthquakes because shock waves create irregular stresses and compression in columns.
Tension is greatly developed by RCC steel which is absent in the load-bearing structure.
Why Choose My Foundation Repair Pros?
Whether you have a finished or unfinished foundation, My Foundation Repair Pros can provide the appropriate professional help in your area, to solve your problems. We have a team of local professionals with their own track record of successfully helping homeowners, like you, make the foundation of your home dry and safe. We screen and provide professionals who specialize in foundation waterproofing, crawl space repair, crack repair, finishing, sump pumps, and other foundation issues. Contact us today or call us at 844-406-0505 to know further details.