Which Pier Should You Install?
A sturdy foundation provides strength and stability to your house. The foundation bears the weight of your home, and structural integrity may be maintained by ensuring that the foundation is stable and in place. The greatest method to minimize damage to your home and safeguard your family from bad weather is to have a solid foundation. Piers play crucial roles in strengthening your foundation when stabilizing your foundation. Foundation piers are simply pieces inserted beneath your foundation to support or elevate your property if it is settling. The piers offer your home long-term support and stability once they've been installed.
As a layman, you might not understand everything that is there to understand about foundation and piers. But the contractors of Foundation Repair Pros know exactly which pier should you install when you need to repair your foundation to stabilize it. Contact the contractors of Foundation Repair Pros when you need such crucial service as we have the most experienced and trained professionals. Find your local contractors here. Call us at 844-406-0505 to know more!
Find Your Local Foundation Repair Contractors
Types of Foundation Piers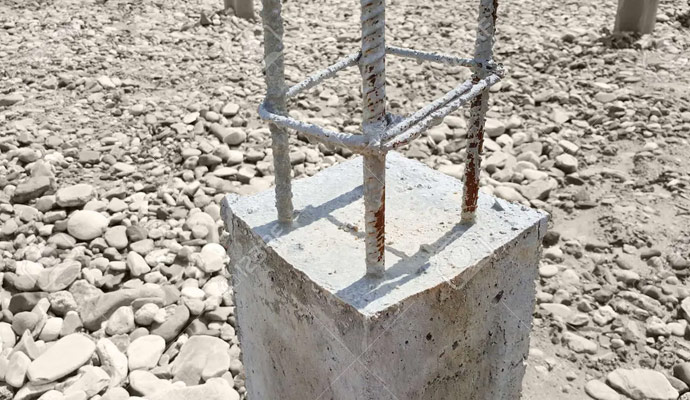 Here are a few types of foundation piers that professionals use:
Concrete piers- These are commonly used during the preconstruction phase of home construction to support a foundation while it is being poured, set, and cured. These piers can also sink foundations, raise them, and provide additional support.
Steel piers- These are comparable to concrete piers, but they are easier to work with and install. Concrete piers must be poured fresh, which may cause significantly more landscaping and grass disturbance than simple steel piers. Steel piers are also more resistant to water and weight than concrete piers.
Helical piers- These resemble large screws and are physically screwed into the earth beneath a faulty foundation! These piers are frequently used for foundations that sustain less weight, such as those found beneath a porch or garage. The installer must assess soil conditions to ensure that helical piers remain as long as possible.
Push piers- Push piers to connect the foundation to solid, stable soil or bedrock. Foundation push piers are brackets that join to the foundation's base and extend through sinking and unstable soil layers, shifting your home's weight to competent soils or bedrock.
The safety of your home is entirely dependent on the strength of your foundation; therefore, make no compromises when it comes to foundation repair. You should always rely on skilled specialists for such a sensitive and crucial job. Foundation Repair Pros will connect you with the top foundation repair contractors in the area.
Find a contractor in your area right now! Our experts can provide you with services like the concrete pier, slab pier, helical pier, and many more foundation stabilization services!