Selling Home With Foundation Stabilization Issues
When you plan to sell a house, you would want your home to be in top condition; otherwise, you won't be able to sell it for the price your house deserves. It is not easy to sell a home with foundation stabilization issues, so you must take care of such things before you plan to sell your home. Buyers would want a house with zero issues, and having a foundation stabilization problem is more than a simple issue.
Foundation stabilization is highly crucial for any home. If there are any issues with your foundation, your house's integrity has been compromised and needs to be repaired. The contractors of My Foundation Repair Pros are foundation experts. Before selling your home with foundation stabilization issues, hire our expert professionals who will go to your place for inspection and give you an estimate for foundation stabilization cost. Click here to find your local contractor now, or you may call us at 844-406-0505.
Signs of Foundation Problems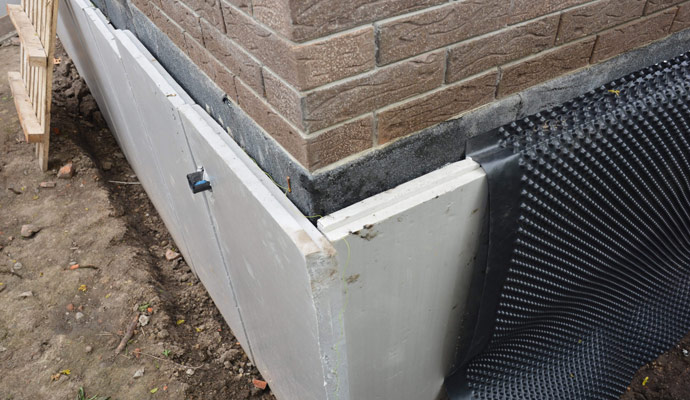 Below are a few exterior signs of the foundation problems:
Sinking or settling of the foundation
Upheaval in the foundation
gaps between the home and the trim
Walls that appear to be bending or bulging on the outside
Wall rotating due to a foundation pulling up
Large cracks that run horizontally or vertically
Cracks in the masonry of stair treads
Columns of porch or deck leaning or pulling away from the house
Chimneys that are leaning or have split from the house
Some interior signs of foundation problems:
Doors and windows don't open and close correctly
Walls, floors, even the foundation itself have cracks or holes.
Wall fractures that run diagonally from the corners of doors and windows
Floors that are sagging, sloping, or uneven
Walls that are receding from the floor or ceiling
Walls that are bending outward, bulging, or do not appear to be straight
Planks of wood flooring that are sagging
Cabinet doors do not close properly
Crawl areas that are flooded or standing water around the foundation 
Find Your Local Foundation Repair Contractors
Trust the Professional of My Foundation Repair Pros
Please don't sell your house with a foundation stabilization problem; instead, contact the experts of My Foundation Repair Pros to repair your foundation problems right away because you can get the maximum value for your house only if it is in the finest condition.
Our professional contractors can also provide you with expert services for push pier system, helical pier system, slab pier system, etc. Click here to find your local contractor now. call us at 844-406-0505 for more information!