Buying Home with Foundation Stabilization Issues
When looking to purchase a home, you want it to be in excellent shape; otherwise, it will not be worth your money. It is not safe to reside in a home with foundation stabilization difficulties; therefore, you must address these issues before moving in. As a buyer, you want to live in a house with no problems, and a foundation stability problem is more than a minor inconvenience.
Stabilization of the foundation is critical for every home. If there are any problems with your foundation, the structural integrity of your home has been jeopardized and must be addressed. My Foundation Repair Pros' contractors are foundation specialists. Before you move into a house with foundation stability difficulties, call our skilled consultants to assess your property and provide you with a foundation stabilization cost. Click here to find a contractor in your area right now, or contact us at 844-406-0505.
Major Foundation Issues That Threatens the Safety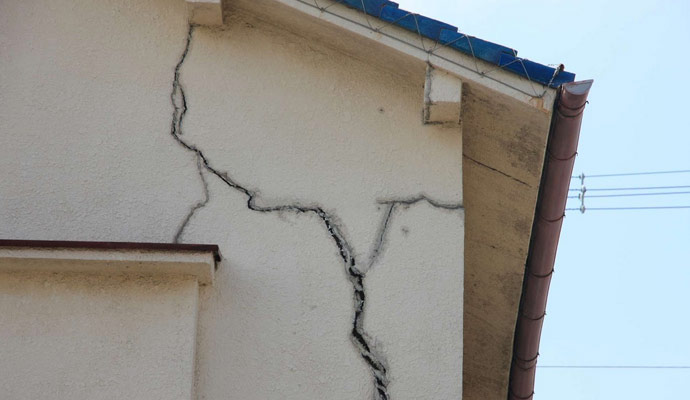 Here are some major foundation issues that could jeopardize your safety to live in a house:
Exterior windows and walls with gaps- A shifting foundation can cause walls to pull away from your windows and doors. This will most likely happen slowly, but it will be quite detrimental in the long run. As the foundation pulls the walls apart from each other, holes might form, allowing moisture or insects to enter. This may cause further issues with the house's construction.
Chimneys with Cracks- A chimney can be cracked or damaged, even entirely crooked, due to excessive moisture or an unstable or unleveled base. This can be a significant sign to show that your house has considerable foundation problems.
Uneven Flooring- This is another significant warning sign of foundation issues that shows safety has been compromised. Uneven floors can result from a moving foundation slab. This makes closing doors difficult and causes wider fractures where the drywall meets the floor and ceiling.
Water Damage- This is a worry since water may damage wood and other materials that aren't meant to be in touch with it and mold. Mold becomes a safety risk whenever water enters the property through cracks and gaps. Furthermore, a slab leak caused by a shifting slab may result in extra collateral damage to your property, which you will want to prevent.
Find Your Local Foundation Repair Contractors
Trust the Professional of My Foundation Repair Pros
Please don't move into a house with a foundation stabilization problem; instead, contact the experts of My Foundation Repair Pros to repair your foundation problems right away because you wouldn't want to live in a place where your safety is not ensured. Click here to find your local contractor now. call us at 844-406-0505 for more information!