Disaster Restoration Services Near You
Owning a home does not only mean the fulfillment of a dream, it also means a great deal of responsibility. One of these responsibilities is preparing to deal with either a man-made or a natural disaster. After a disaster, you need to make a lot of decisions to restore your home to its pre-disaster-hit state. Only a professional can provide you with the right guideline and suitable services.
Put your trust in none other than My Foundation Repair Pros to get the most professional disaster restoration services in your area. When you work with a professional organization during a crisis, you will learn how to properly repair the damage as soon as it occurs. And, we have a pool of highly skilled & experienced professionals to perform the restoration services of your property.
Disaster Restoration by My Foundation Repair Pros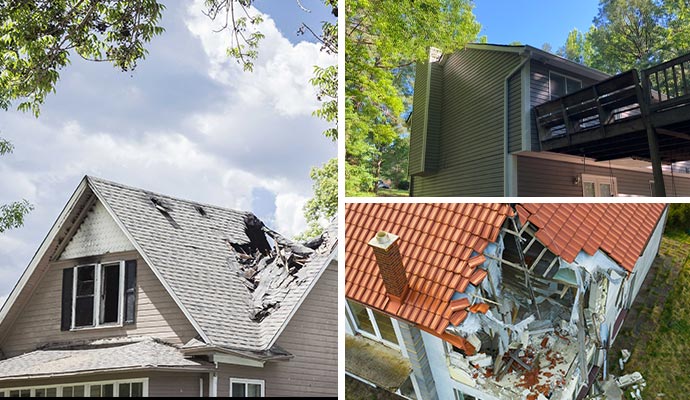 Natural disasters usually come without any prior warning. Unexpected and extensive damages may put your home and its inhabitants in misery, but our team of experienced restoration specialists can help you recover from the damages. We have helped countless homeowners safely recover from damages caused by disasters.
There might be different kinds of damages caused by disasters and we have the right kind of professional to help you out with. We provide restoration services for the following types of disaster caused damages:
Roof Damage: Leaks, dings and dents, fallen shingle granules, or fallen shingles
Window & Door Damage: Broken glass from window panes, skylights, doors, etc.
Siding Damage: Leaks and cracks
Water Damage: water backing up and flooding
Fire Damage: odor removal, restoration of contents, and others
Why Choose My Foundation Repair Pros?
My Foundation Repair Pros screens and provides professionals who specialize in foundation waterproofing, crawl space repair, crack repair, finishing, sump pumps, and other foundation issues. These are local companies that have shown a track record of helping homeowners like you, make the foundation of your home dry and safe. Whether you have a finished or unfinished foundation, we can provide the appropriate professional help in your area, to solve your problems. Contact us today or call us at 844-406-0505 to know further details.