Foundation Repair due to Cracked Basement Walls
Basement wall cracks are a total nightmare for many homeowners. These cracks could be due to many reasons, but whatever the reason is, it could be a severe problem for your foundation. But as long as you repair the foundation with expert professional contractors, you have nothing to worry about. But it is always wiser to look for basement wall cracks because the sooner you spot them, the less problem and costs you will have to face.
Foundation Repair Pros can help you find the best foundation fix contractors if you have a basement wall crack and need to repair your house's foundation. Your foundation's safety, security, and long-term performance are our top priorities, and our professional contractors will accomplish them as quickly and effectively as possible. To learn more about our offerings, call us at 844-406-0505, or click here to find your local contractor here!
Reasons for Basement Wall Cracks
There are many reasons for basement wall cracks, and a few of them are:
Horizontal Cracks- The most common type and severe horizontal cracks are horizontal cracks. They may be seen parallel to the ground. Basement walls might bow out due to lateral strain from the surrounding soil.
Diagonal Cracks- Soil pressure is usually to blame for diagonal cracks that run diagonally from the basement ceiling to the floor. In addition to foundation settlement and concrete shrinkage during construction, other forms of diagonal cracks that begin in the wall or at a window or door corner may occur.
Vertical Cracks- Vertical cracks may be caused by shrinkage of materials, wall movement, or tilting walls. These cracks create an issue in the event of horizontal or shear movement.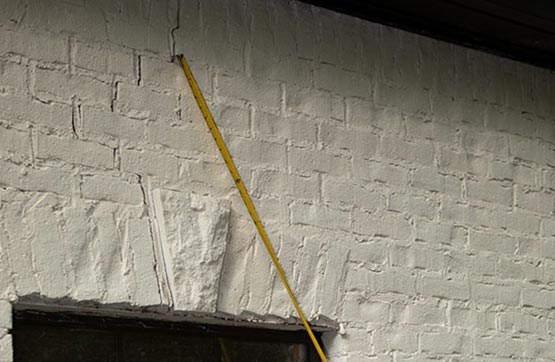 Find Your Local Foundation Repair Contractors