Foundation Shifting in Winter Weather
My Foundation Repair Pros is your go-to company for repairing services for foundation shifting in winter. The foundation of a home can move at any time, but it's more likely to happen when the temperatures are at their lowest. The reason for this is known as frost heave. It happens when the water surrounding and within the foundation expands from freezing. Snow melts and inundates the soil, which may result in overnight freezing.
Problems Caused by Foundation Shifting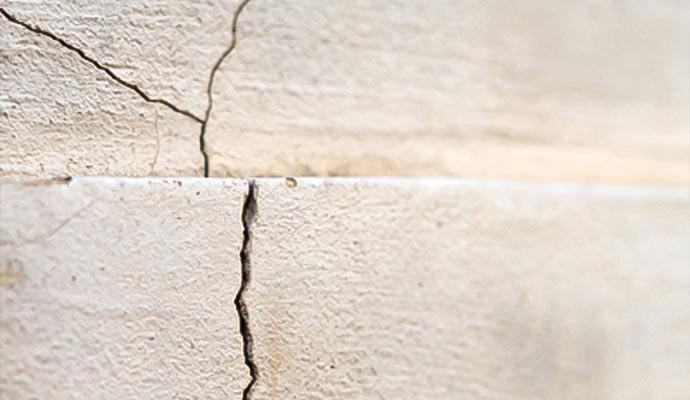 Any pressure that your home's foundation faces may result in its moving. When the foundation moves, structural damage may be the result inside and outside your home. You may see cracks in the walls or discover that some doors no longer close easily.
Foundation problems announce themselves early by causing cracks at the places where your home's interior walls meet the ceiling. The windows may become unstable by suddenly seeming to stick or failing to close completely and ceramic floor tiles may also develop cracks.
A higher energy bill is another issue that may arise. This happens because a shifted foundation makes it easier for cold air to force its way into your home, which causes your heating system to work harder. If you notice that your energy bills are suddenly higher, you might want to make an appointment with My Foundation Repair Pro to have your foundation inspected.
Trust My Foundation Repair Pros
Whether you have a finished or unfinished foundation, My Foundation Repair Pros can provide appropriate professional help in your area, to solve your problems. We have a team of local professionals with their own track record of successfully helping homeowners like you, make the foundation of your home dry and safe. We screen and provide professionals who specialize in foundation waterproofing, crawl space repair, crack repair, finishing, sump pumps, and other foundation issues. Contact us today or call us at 844-406-0505 to know further details.