Dry Packing For Foundation Repair
Dry packing method is used to repair concrete surfaces that have cracks or holes with depths more than or equal to the repair area's smallest dimension. Cone bolt holes, she bolt holes, ties holes, and other types of holes are commonly encountered on concrete surfaces. Dry pack mortar is not appropriate for small fractures, entirely expanded holes (from one side to the other), gap behind reinforcement, and so on.
If you are looking for a professional foundation repair service that will provide the best dry packing in your area then you have come to the right place! My Foundation Repair Pros gives you the best contractors for fixing your cracks with dry pack mortar. Our listed contractors perform all the repairing services in the best possible way so that you are thoroughly satisfied with the service that they provide. So call us today at 844-406-0505 and let us assist you in finding the best foundation repair contractor in your area.
Our Contractor's Dry Packing Process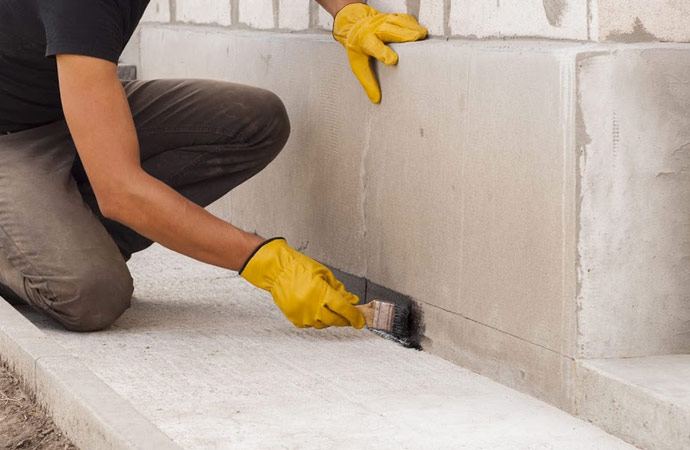 The process that our contractors use in dry pack concrete repair operations are as follows:
Hole Inner Surface Preparation
Dry Pack Mortar Preparation
Using a Dry Pack Mortar
Dry Pack Repair Area Curing
They perform all of these steps with the best possible materials so that you are happy with their service, as your satisfaction is their first priority. Contact My Foundation Repair Pros today and find your local foundation repair contractors that provide dry packing services.
Find Your Local Foundation Repair Contractors
Rely On Us For The Best Contractors For Dry Packing
Dry Packing should only be done by professionals as it can be harmful later on for the foundation if done by inexperienced people. So, call My Foundation Repair Pros today at 844-406-0505 or contact us online to find the best contractor that provides dry packing services in your area. Some other services that our contractors provide are- structure settlement repair, foundation stabilization, bowing walls, etc.