Concrete Sealer in My Area
Contact My Foundation Repair Pros for the most reliable concrete sealers in your area. If you are looking to refresh your existing concrete and protect it from future damage our clean & seal is what you need. Our commercial-grade penetrating sealer will greatly extend the life by protecting it from its greatest enemies: water, chemicals, and seasonal changes.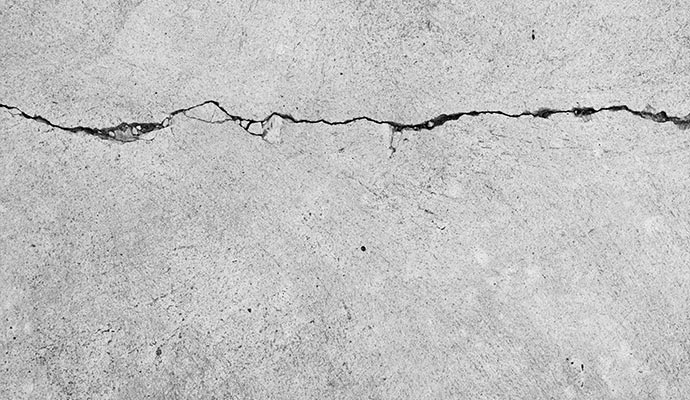 Why Does Concrete Need to be Sealed?
The strength and durability of concrete are what make it such a widely used building material. However, concrete's porous nature allows it to absorb water and soluble salts, which can be destructive. Furthermore, concrete in different regions of the country is exposed to extreme weather conditions, salt usage, and many freeze-thaw cycles that all have damaging effects. Concrete driveways, patios, and walkways that are not sealed correctly are at risk of:
Excessive pitting & pop-outs
Flaking & Spalling
Reduced life span
How to Seal Concrete Correctly?
It is not much you can do to reverse the damaging effects of water, chemicals, and seasonal changes on your concrete other than doing a costly replacement. The professional contractors of My Foundation Repair Pro are here to help you avoid this altogether by offering a superior concrete clean and seal service. They will start by removing the grime and dirt that has accumulated over the years on your concrete using a specialized orbiting pressure washer. After the concrete has dried for 24 hours, they will return to apply the commercial-grade penetrating sealer.
Why Choose My Foundation Repair Pros?
My Foundation Repair Pros has a team of local professionals with their own track record of successfully helping homeowners like you, make the foundation of your home dry and safe. We screen and provide professionals who specialize in foundation waterproofing, crawl space repair, crack repair, finishing, sump pumps, and other foundation issues. Whether you have a finished or unfinished foundation, we can provide the appropriate professional help in your area, to solve your problems. Contact us today or call us at 844-406-0505 to know further details.