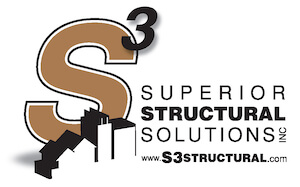 Superior Structural Solutions, Inc.
"Best foundation repair company - Superior Structural Solutions Inc. is the leading foundation and structural repair company serving Alabama and the Florida Panhandle. The company specializes in concrete foundation repair, crawlspace repair, crawlspace encapsulation, and drainage correction. We are glad that we are able to effectively deliver long-lasting results as a leading concrete & foundation repair contractor to our customers in Decatur, Montgomery, Mobile, Pensacola, Panama City, and the surrounding areas. Visit our website to know more about us."
Superior Structural Solutions is a professional foundation and structural repair company serving Alabama and the Florida Panhandle. Doing the right thing for the right reasons is the principle we were founded upon.
S3 is the quality option. We do the work correctly—That is our main promise to you. We gain our customers' trust, and that is why we've consistently been chosen for the jobs of our clients. Check out our reviews to see more about our positive customer relationships.
Expect only the highest caliber of work with our services:
Foundation Repair
Concrete Foundation Repair
Grouting/Pipe Filling
Soil Stabilization/Sinkholes
Crawl Space Repair
Crawl Space Encapsulation
Drainage Corrections/Waterproofing
Commercial Services
For more information contact us. We are not just about quoting a job, we're about educating you on the problem you are having so you can understand your problem and the right solution for you.
COMMERCIAL FOUNDATION REPAIR AND STRUCTURAL SOLUTIONS
Commercial Foundation Repair and Structural Repair
Get a permanent solution to your building's foundation needs. We provide a wide range of commercial foundation repair solutions that we will recommend based on a thorough assessment.
We have helped many businesses in Alabama and the Florida Panhandle extend the lifespan of their properties with expert commercial foundation and structural repairs. Big or small, we will handle the job with unfaltering professionalism.
EXPERTISE FOR EVERY JOB
We start every service by listening to your needs and assessing the condition of your property. We begin the construction after your full approval and finish within a fast time frame.
Commercial Foundation Repair – It is likely that you need foundation repair if you are noticing: Sticking Doors & Windows, Interior Drywall Cracks, Gaps Between Molding & Ceiling, Sunken Floors/Sinking Foundation, Popped Nails, Sloping Floors, and Bowed Walls
Commercial Sinkhole Repair – We can repair all types of sinkholes. We will only recommend what is necessary for your particular situation.
Commercial Retaining Wall Installation – Prevent erosion and extend the usability of your property.
Commercial Retaining Wall Tiebacks – Support your older retaining walls that are showing signs of failure, such as tilting or crumbling.
Commercial Crawl Space Repair & Encapsulation – The condition of your building is dependent on the condition of its crawl space.
Commercial Drainage Corrections – We'll redirect rainwater and runoff in a customized drainage system to provide a dry lawn.
Pipe Abandonment Grouting – Fill abandoned pipes to avoid deterioration and eventual collapse and property damage.
WHEN YOU WANT THE PROFESSIONAL OPTION, CHOOSE SUPERIOR
Superior Structural Solutions is ready to help across Alabama and the Florida Panhandle, including Panama City, Pensacola, Mobile, Birmingham, Montgomery, Decatur and the surrounding areas. We adhere to the highest industry standards to ensure your commercial structural or foundation repair will last years beyond the competition.
---
Customer Reviews for Superior Structural Solutions, Inc.
Contact Superior Structural Solutions, Inc.
Please fill out the below and we will contact you shortly.
Areas Served by Superior Structural Solutions, Inc.