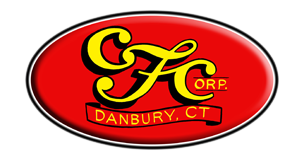 Connecticut Foundation Corporation
Specialties
We offer our services for both residential and commercial projects. Our work ranges from garages and additions to full foundations, sea walls, and custom projects. We specialize in structural reinforced concrete such as retaining walls, equipment pads, etc.
History
Established in 1965.
Connecticut Foundations is the region's leading foundation contractor. With 50 years of business on our site, we have the equipment, the experience, and the expertise to make your project come to life. Family-owned and operated, we take pride in producing the highest quality product for our customers.
"Start Your Build on the Right Foot CONCRETE FOUNDATION CONSTRUCTION IN THE DANBURY, CT AREA Connecticut Foundation Corporation offers residential, commercial, and industrial foundation construction services in the Danbury area. For over 50 years, we've been a reliable choice for retaining walls, sidewalks, slabs, and other poured concrete additions. Our team has the equipment, the skill, and the dedication to get the job done. No structure can stand the test of time without a solid foundation. Start your project out on the right foot and call Connecticut Foundation Corporation today at 203-794-1147. We're standing by to get started on your concrete foundation construction work."
Connecticut Foundation Corporation makes the construction process as easy as possible for our customers. Whether you need us for the full foundation or just a slab, we'll provide you with a fast and accurate quote using state-of-the-art estimating software. From there, we'll work together to create top-quality results. Choose our team for:
Concrete foundations
Custom builds and designs
Additions
Bomb shelters
Slabs
3 REASONS TO HIRE CONNECTICUT FOUNDATION CORPORATION
Connecticut Foundation Corporation is a family-owned and operated business. We've been around since 1965, and our commitment to our customers' satisfaction has remained constant over those 50+ years. Here are a few ways we stand out from the competition and continue to exceed our customers' expectations, year after year:
We use commercial-grade aluminum forms. Other companies rely on less effective wood forms.
Our owner is on-site for every project and offers hands-on assistance for matters on and off the property.
We use project estimating software that generates an accurate quote for your project.
---
Customer Reviews for Connecticut Foundation Corporation
(5.00 out of 5) -
2 reviews
Joe and Frank just poured the foundation of my new home. Connecticut Foundation is a family owned business. They run the...
We have used Connecticut Foundation for virtually all of our concrete foundation work for the past 30+ years. This total...
Areas Served by Connecticut Foundation Corporation