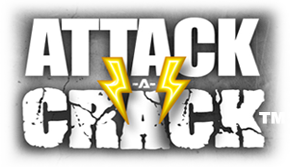 Attack A Crack Foundation Repair
About
About Luc Richard - Attack A Crack
Hi there, I'm Luc Richard, owner, and founder of Attack A Crack™. I have been helping Home and Business Owners with their Foundation Crack Repairs and Wet Leaking Basements for 27+ years. I have repaired and reinforced 100's of Homes and Businesses in Connecticut (CT), Massachusetts (MA), New Hampshire (NH), Vermont (VT), New York (NY), and Rhode Island (RI), and have an impeccable resume of satisfied customers! We have a 5 Star Rating in Google Reviews, Angie's List, Pulse Of The City, and 2020 Best Of Amston Award! I believe in Quality and Attention to Detail, and will always back our workmanship with a LIFETIME GUARANTEE, which is also transferable to the new owner should you decide to sell your home! Our philosophy is to always do a great job repairing your foundation cracks or basement bulkhead the first time and to leave your home in better condition than we found it.
From the early to mid-1900s, concrete structures and foundations have withstood severe flooding, earthquakes, scorching heat, freezing temperatures, erosion to settling to name a few. These natural occurrences can cause concrete to expand and contract several times per year, year after year, until one day it fractures or buckles under accumulating pressure.
A wet leaky basement or foundation crack can be a danger to the wellness of your family and your property, and you might not realize it! The water that leaks into your basement can develop the ideal growing environment for harmful Toxic Mold! This is why it's a good idea to routinely inspect your basement or cellar for leaks and moisture, if not inspected, you could be taking a risk and looking at a potential cost that might be $20k to $50k+ just to eliminate the mold alone! This doesn't include repairing your cracked foundation, just mold remediation.
The technological advances in concrete materials and environmentally friendly products have allowed us to complete most Homes within a day or two depending on the work needed! The technology we make use of not only super reinforces your foundation, but it's friendly to the environment too! This is why it is necessary to comprehend the chemistry of older concrete, and how it can be integrated with the new methods and materials to ensure enduring performance and superior strength!
Attack A Crack™ faithfully serves the state of Connecticut (CT), Massachusetts (MA), New Hampshire (NH), Vermont (VT), New York (NY), and Rhode Island (RI), by providing Free Foundation Estimates to its residents. All of our concrete repair work is "GUARANTEED FOR LIFE" without the inflated cost or term limits…WE TAKE PRIDE IN WORKMANSHIP, and always aim to please!
OUR PHILOSOPHY
Attack A Crack™ is a Private Family-owned Company based on old-fashioned morals and principles. We don't cut corners, and we take care of our customers! No concrete foundation is too big or small for us to handle, and your satisfaction is GUARANTEED FOR LIFE on all workmanship! We believe in doing things right the first time, which will save you headaches and grief down the road. We also believe that your property should be left in better condition than before we arrived. Thus, we take the utmost care and precaution in prepping your Home's Foundation for repair, so you won't have to worry.
OUR PROMISE
Attack A Crack™ will always give you free advice and tips on any concrete foundation or bulkhead repairs needed without bias. We will never STEER a customer or withhold important information regarding their foundation's integrity. There is no obligation to use our service, but we're always appreciative if you do. Attack A Crack™ will always provide you with free alternatives and choices, so you can decide what's best for you and your family. If you just want a professional opinion, shoot us a picture or video, and we'll get right back to you with an answer and no strings attached…simple!
OUR GOAL
Attack A Crack™ is happy to announce that we have decided to begin expanding our coverage areas! Currently, our main service locations cover Connecticut (CT) and Massachusetts (MA), but we also provide service to limited parts of New Hampshire (NH), Vermont (VT), New York (NY), and Rhode Island (RI) depending on the time of year. During the winter season we tend to stay closer to home, so we can service our local residents. In addition, we have decided that if we cannot service a new area properly, we will not open a branch their period. This is to ensure quality and prompt service!
---
Customer Reviews for Attack A Crack Foundation Repair
(5.00 out of 5) -
2 reviews
Pick up the phone and call Keith now if you have a problem with your basement. Fast, knowledgeable, friendly and did a n...
Keith Vogt has been an excellent tech for us 2 different times in the last year. He does amazing work, quick and accurat...
Areas Served by Attack A Crack Foundation Repair