New Construction Solutions
For new construction, there are a lot of things to consider. Because without carefully considering all the aspects, foundations would be weak and collapse in the future. To avert such issues, contact My Foundation Repair Pros at 844-406-0505, and we can send the best contractors on your way for your new construction solutions for the foundation.
Suppose the soil you are building a foundation on has a low load-bearing capacity. In that case, remedial work must be done before construction, or the building will be subjected to foundation settlement.
The good thing about the engineers or contractors from My Foundation Pros is that they have the proper techniques and tools to create a solid foundation for your brand new commercial or residential place.
Things to Consider about the Foundation of a New Construction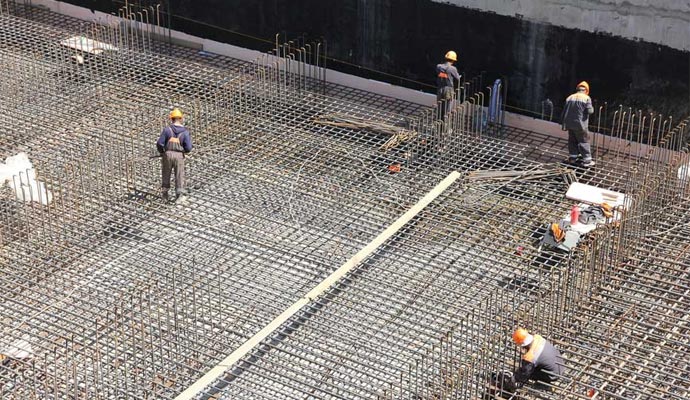 There are a few things to consider when constructing a new building. Because if the foundation is weak, it could be a huge problem.
Depth of footing and spacing should be considered carefully.
Consider the condition of the soil properly. Soil can be displaced because of the installation of the foundation.
Protection against corrosion.
The load-bearing capacity of soil should be adequately tested, and if not, appropriate measures should be taken.
Liquefaction of soil should be considered. Liquefaction is a phenomenon in which the strength and stiffness of soil are reduced by earthquake shaking or another rapid loading.
Settlement and compaction of the soil.
Water table fluctuation should also be considered as a lowered water table increases the adequate pressure, and that could cause additional settlement. But a raised water table may create problems like floating the structure, reducing the allowable stress, creating a wet basement etc.
Contact Us For Your New Construction
We understand that no one wants to spend extra money on foundation repair. That's why you need to make your commercial structure strong enough for it to sustain itself. Upon contacting us, we will send the best contractors and engineers on your way who are trained, skilled, experienced and certified in their field.
You may also avail of our other services crawl space repair, foundation wall repair, bowing wall, helical pier system and many more. Click here to contact us online or call us at 844-406-0505.