Foundation Failure due to Lateral Movement of Soil
The lateral movement of soil is one of the significant causes of foundation failure. When water accumulates around your house due to heavy rain, storm, flood, or other reasons, it creates hydrostatic pressure on the foundation. This happens when water can't pass as there is an insufficient drainage system or the soil the foundation is built on is clay-like. The hydrostatic pressure causes lateral movement of the soil, causing the foundation to weaken.
As the foundation is extremely important for your property, you should never compromise when it comes to repairing it. That's why you need to hire professionals who are experienced, skillful, licensed, and insured. Foundation Repair Pros has a wide network of professionals who are efficient in their field of work. Find your local contractor now or call us at 844-406-0505 to know more about our information.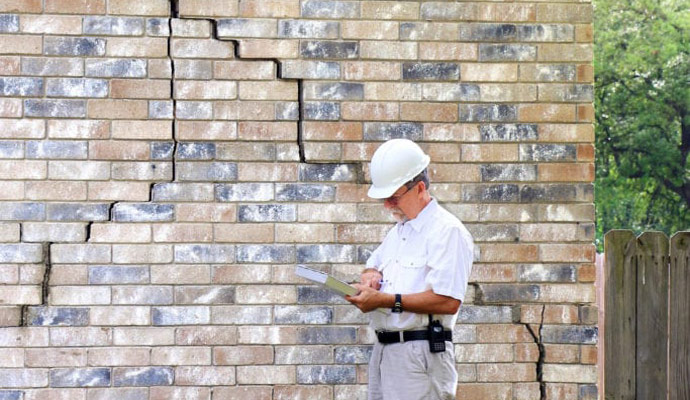 Impact of Lateral Movement on Foundation
When the earth beneath your home shrinks or changes, it causes foundation movement. When this occurs, your foundation will undergo vertical movements, such as sinking, sloping, and settling, leading to the foundation and interior cracks. When the soil outside the foundation walls expands, it causes lateral movement. Changes in soil conditions are to blame for these movements, which are most typical in clay soil. The damaged walls may fracture, bend, or lean due to this movement.
Find Your Local Foundation Repair Contractors
Rely on the Expertise of Foundation Repair Pros Contractors
When you need help with foundation services for your building depend on the professionals of Foundation Repair Pros. You won't have to worry about anything since Foundation Repair Pros' contractors are great at what they do. Please contact 844-406-0505 for further details. Find a contractor in your neighborhood right now! We also offer foundation repair services for a variety of reasons, including inadequate extreme seasonal weather change, silty soil, hydrostatic pressure, and more!