Foundation Problem due to Hydrostatic Pressure
Hydrostatic pressure can cause severe damage to your foundation. It is one of the primary causes of foundation problems. Often, water accumulates around your house, whether due to heavy rain, flood, or some other reason. This collected water then starts to push against your home's foundation, which severely hampers the foundation as it weakens over time. 
Foundation problems are incredibly crucial. It needs to be repaired as soon as possible because you wouldn't want to weaken the structural integrity of your house. Foundation Repair Pros has the most experienced, talented, and hard-working professionals who are specialists in all kinds of foundation repairing. When your foundation is facing hydrostatic pressure, rely on the contractors of Foundation repair Pros for the solution. Find your local contractor here or call us at 844-406-0505 for more information!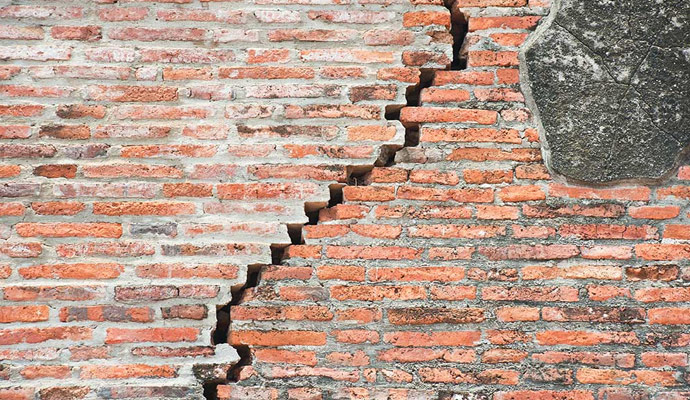 Impact of Hydrostatic Pressure on Your Foundation
If your foundation is solid, the hydrostatic pressure may not be a significant problem for the time being. On the other hand, it might start a problem if your foundation is deteriorating. Remember that concrete is porous, which means water may seep in over time.
If your house is well-built, it may be able to keep the water out for a while, but concrete does not dry evenly, and as concretes are porous, it can potentially allow water to enter. Even if the seeping is gradual, it will continue until you have a significant water problem. The water can cause walls to break and bend inward under this pressure. You may also see cracks!
Find Your Local Foundation Repair Contractors
Trust the Contractors of Foundation Repair Pros for Foundation Repair
If you suspect you have a foundation problem due to hydrostatic issues or any other issues, contact one of our foundation specialists to assess the situation, and they can offer remedies to help you avoid additional damage. Click here to find your local contractor now to avail services for different types of foundation-related problems like silty soil, sandy soil, hydrostatic pressure, etc., or give us a call at 844-406-0505 for more information.