Find Your Local Crawl Space Support Settlement
Moisture in the crawl area can cause major problems, as many people are aware. Some individuals are unaware that foundation settlement and the settling of the support system in your crawl space can both cause serious structural damage to your home. A sagging crawl space can cause structural damage to the rest of the house. Unfortunately, crawl spaces are frequently built improperly, with insufficiently spaced supports, or rotting joists and girders. Even with a properly constructed crawl space, wooden posts can settle due to poor or washed-out soil.
For crawl space repair solutions, contact My Foundation Repair Pros right away. Our network meets the requirements for experience, continuous training, customer support, warranty, and insurance for the network. So, whenever you need help, find your local contractor here, or call us at 844-406-0505 for further information!
Symptoms of Sagging Crawl Space Beams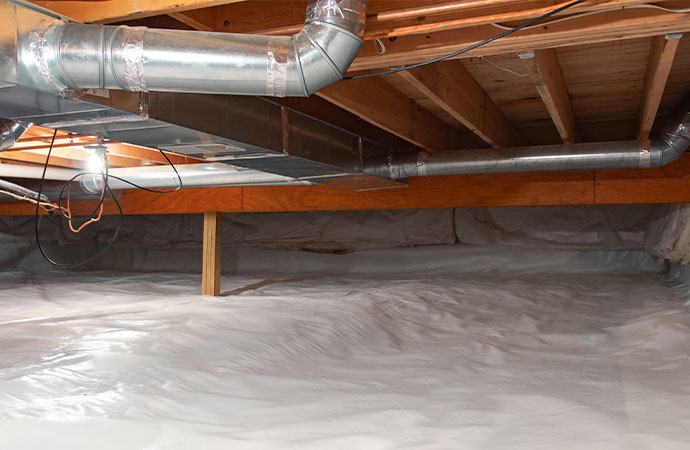 The following are some of the most prevalent signs of sagging or settling crawl space beams and posts:
Sloped or Uneven Floors
Drywall Cracks
Gaps and Spaces
Bowing or Leaning Walls
Crawl space Moisture
Crawl space columns and other support beams commonly settle due to poor foundation soils. Depending on the moisture level of the ground and the temperature, the soil will shrink or expand. As the foundation presses down on the soil, a home that was not built on adequately compacted soil may settle over time.
Improper pier placement is another source of crawl space settlement. Because they are overwhelmed with the weight of the foundation, the beams and posts in your crawl space may begin to bend and droop if they were not spaced properly. Moisture can also cause settling in your crawl space by rotting the wooden beams and support posts.