Sagging Foundation Floor Repair
Is the foundation floor of your home or office building sagging? it's pretty common to find sagging or uneven floors in foundations when the structure ages over time. Sometimes it is seen in newer structures as well. Having such a floor is often a sign of a structural problem so, letting this situation slide is similar to compromising the structural integrity of the entire establishment.
The basement experts of My Foundation Repair Pros are highly skilled, trained, and fully equipped to treat any kind of basement leak and turn the place into a dry, healthy, and breathable space. Contact us at 844-406-0505 and get a professional in your area right away!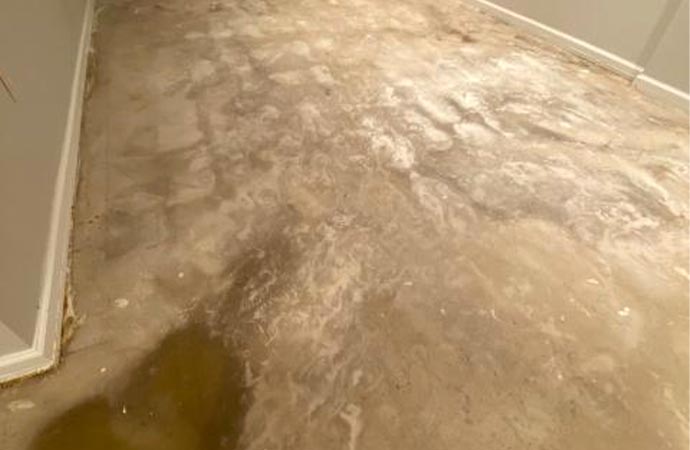 What Makes A Foundation Floor To Sag
The soil surrounding your foundation tends to be loosely compact as it has been dug and backfilled while constructing your building or home. Hence, the soil expand when it rains and then contracts when it dries up. This frequent cycle of growth and shrinking put pressure on the foundation, eventually causing the piers and support posts to move. This results in saggy floor joists followed by saggy and damaged flooring. Also, when the support pillars are not spaced precisely, the floor joists try to counterbalance causing the floor to be weak and saggy.
Find Your Local Foundation Repair Contractors
Contact My Foundation Repair Pros And Get Professional Help in Your Area!
My Foundation Repair Pros screens and provides professionals who are qualified and equipped to repair foundation floors. Apart from floor repair, our contractors can provide you with services such as foundation stabilizing, basement waterproofing, crawl space repair, sump pump installation, and so on. Our contractors are from your local companies who have shown a track record of helping homeowners like you with effective and budget-friendly solutions. Contact us today or call us at 844-406-0505 to know further details.