Floor Supports Installation
The settling of existing pier columns in your crawl space can cause structural problems such as sagging beams and floor joists. In addition to that shifting foundation soils, poorly spaced support columns or extreme moisture cause structural weakness in floor joists and beams. Hence, you face uneven floors, cracked walls, and cracks above your doors.
The professional contractors of My Foundation Repair Pro can correct these issues by installing floor supports that can stabilize beams and floors instantly.
Find Your Local Foundation Repair Contractors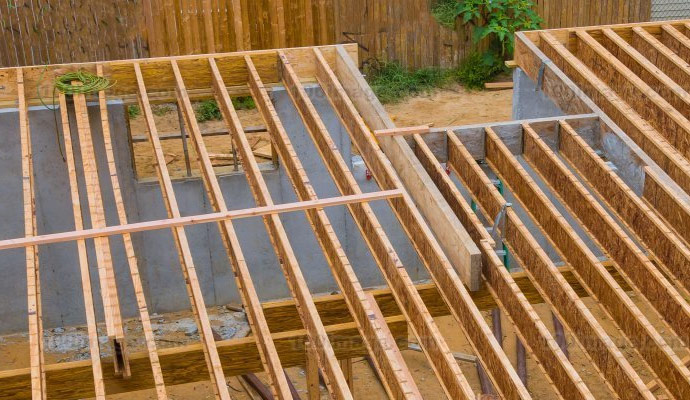 Benefits Of Having Floor Supports
By choosing to install floor supports you are securing the supports into concrete footings as part of the permanent correction. This shifts the weight and load to more proficient soils at your home or office space.
You can select a lesser alternative to fix your sagging beams, however, that will just be a temporary solution and soon there can be recurring damages. Furthermore, temporary fixes are difficult to adjust and do not address the weak soil that is your problem in the first place where with floor supports these issues are marked properly and the repair will be permanent.
Why Choose My Foundation Repair Pro?
My Foundation Repair Pro screens and provides professionals who specialize in foundation waterproofing, crawl space repair, crack repair, finishing, sump pumps, and other foundation issues. These are local companies who have shown a track record of helping homeowners like you, make the basements dry and safe. Whether you have a finished or unfinished basement, we can provide the appropriate professional help in your area, to solve your foundation issues. Our contractors provide you excellent service at an affordable price. Contact us today or call us at 844-406-0505 to know further details. Our emergency response team is always ready to assist you on 24 hours a day basis.